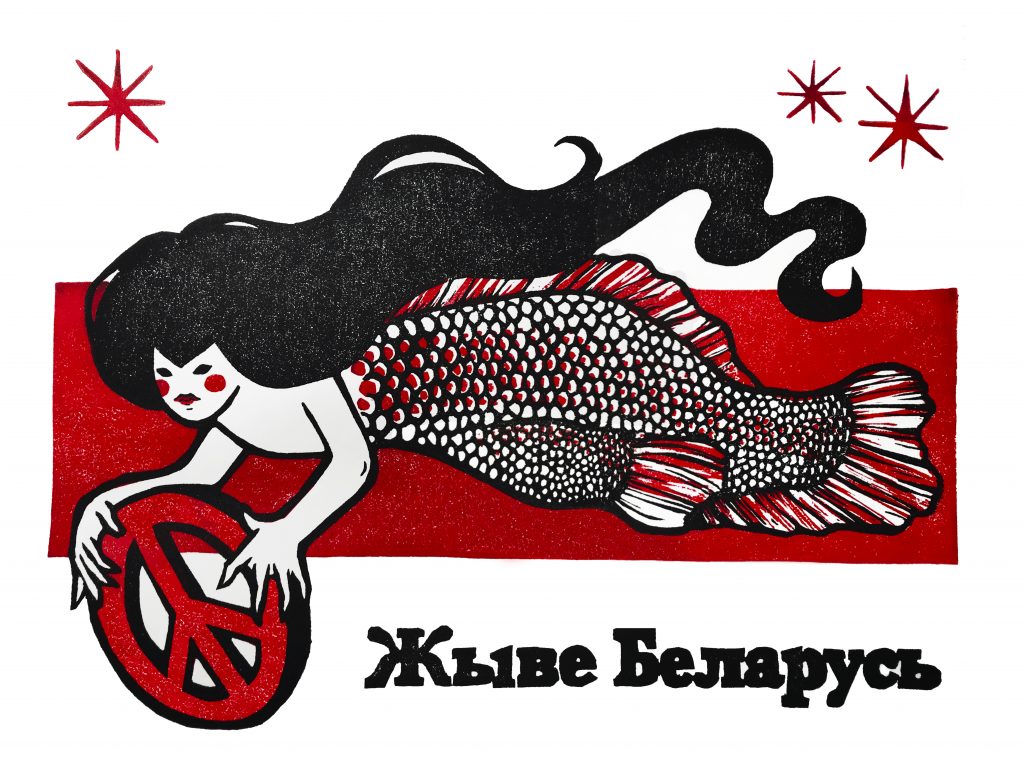 ---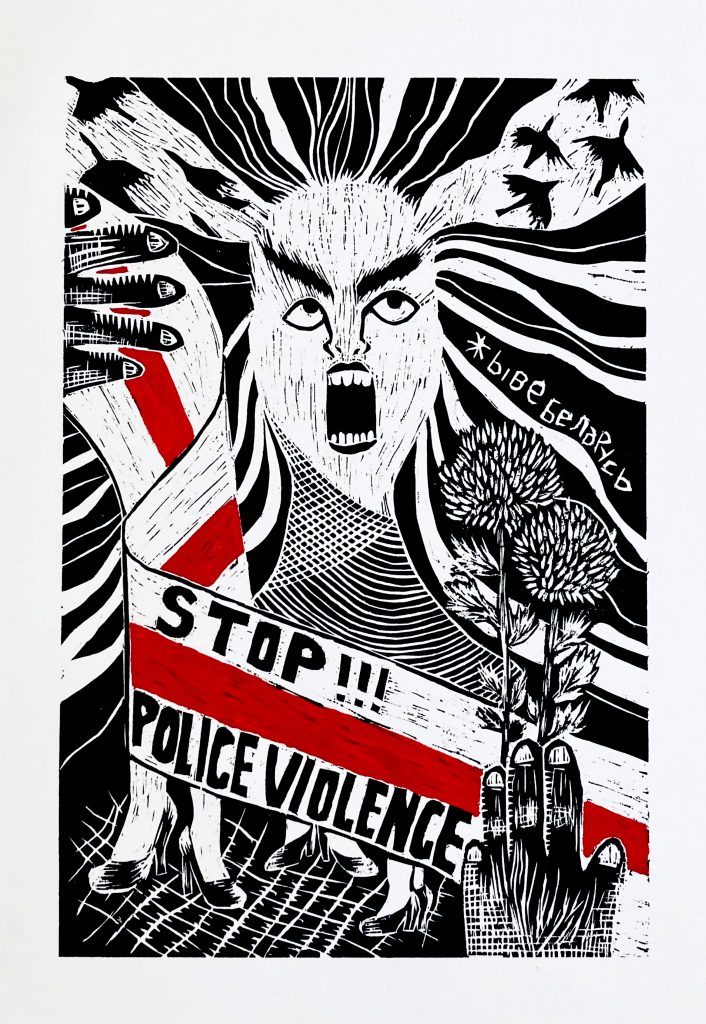 ---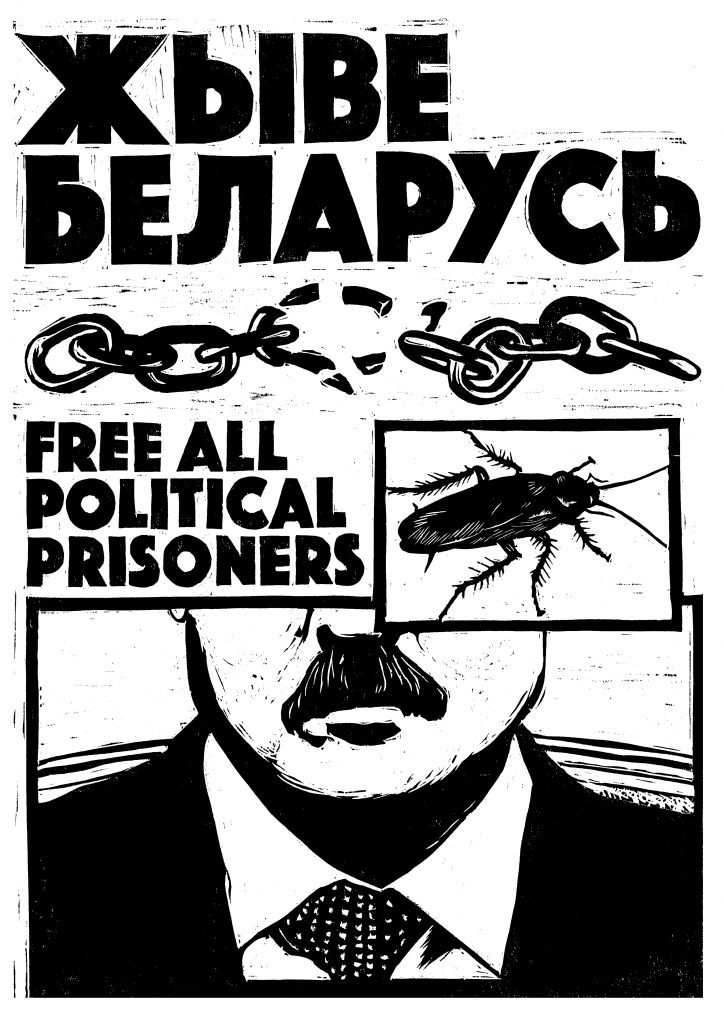 ---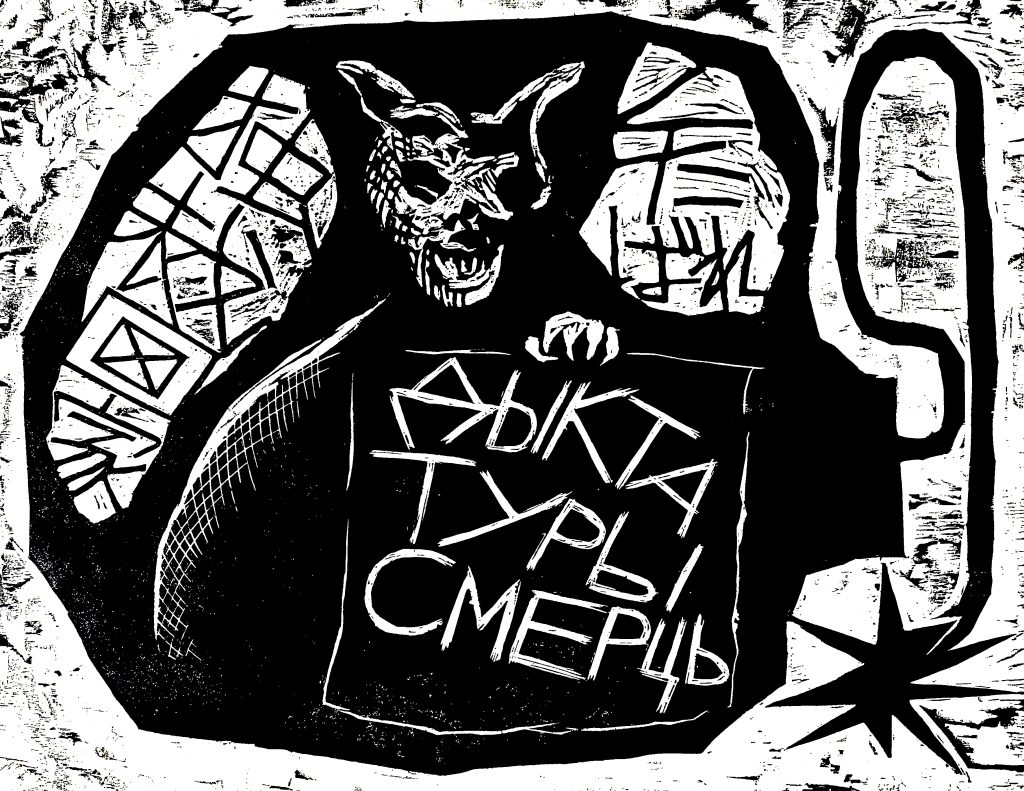 ---
---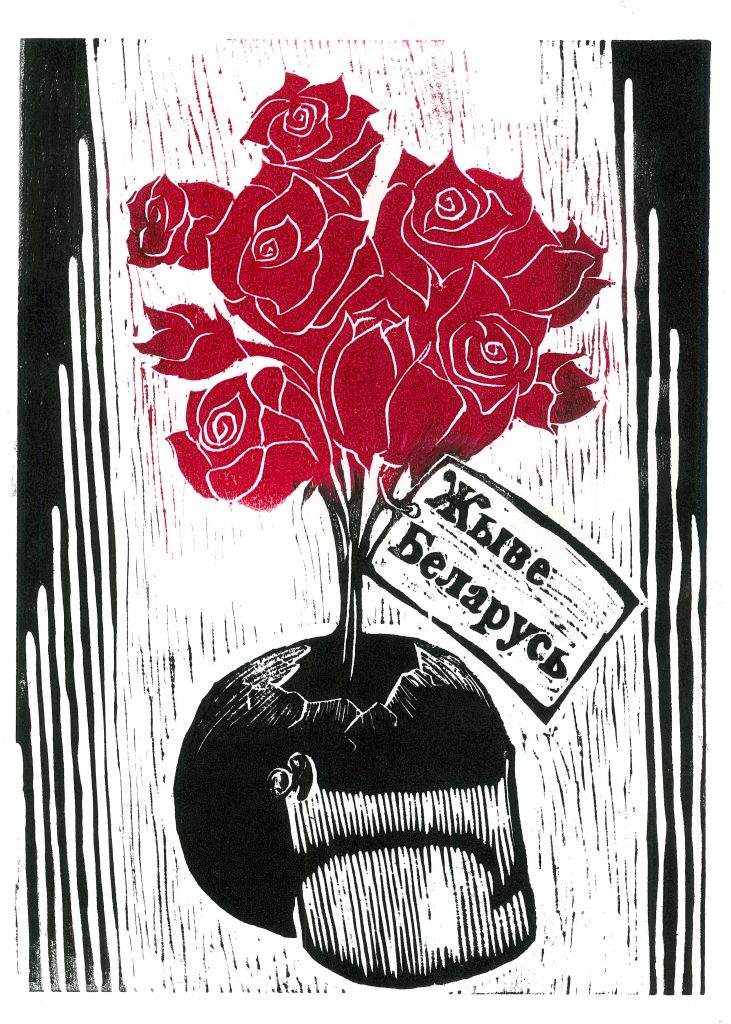 ---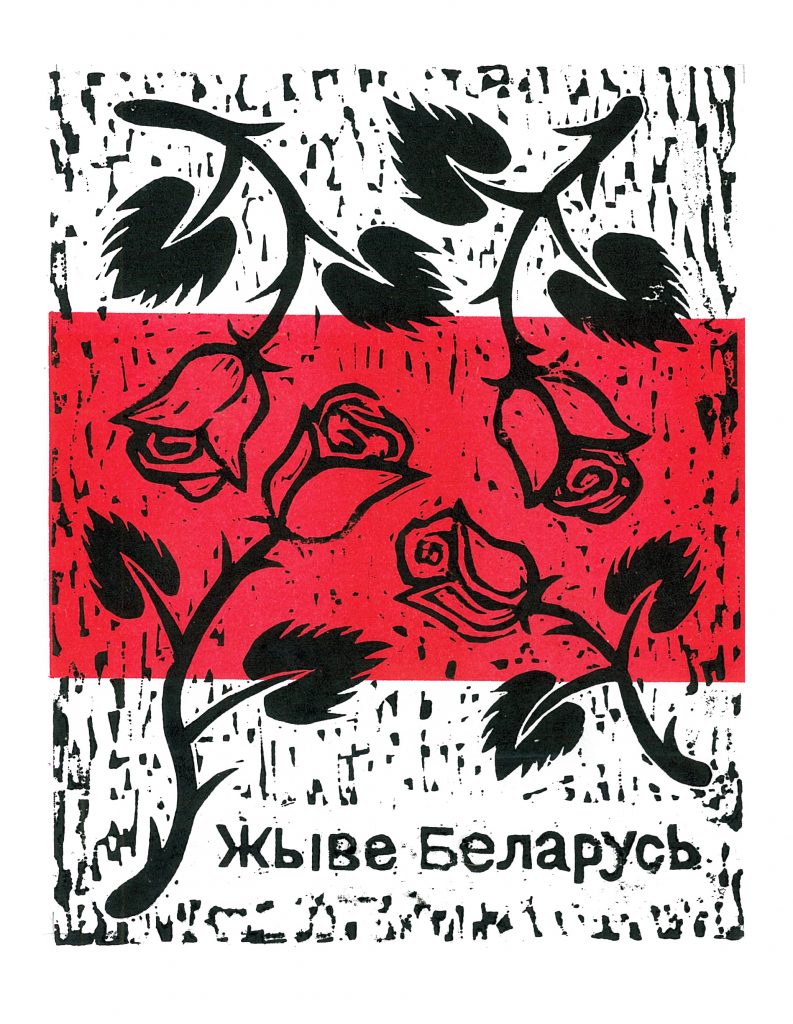 ---
[беларуская]

Мы выказваем сваю салідарнасць з усімі людзьмі Беларусі, хто змагаецца за свабоду і гонар.

За гэтыя паўгода барацьбы мы з гневам назіралі за навінамі з Беларусі: за гвалтам з боку міліцыі і АМАПа, пераследамі за палітычныя перакананьні і незаконнымі арыштамі, парушэннямі дзяржавай правоў чалавека па-за і ўнутры турмы.

Мы прысвячаем гэтае паведамленне з Токіо ўсім людзям Беларусі, хто не пабаяўся пайсці супраць дыктатуры – іх барацьбе за свабоду, іх актам ўзаемадапамогі, іх імкненню пабудаваць новую Беларусь. Усім, хто ўдзельнічаў у пратэстах, забастоўках, выказваў сваю пазіцыю ў пратэстным мастацтве і ў сумленнагым жыццi. Мы з вашай
барацьбой. Жыве Беларусь!

Гэтыя гравюры можа спампаваць і выкарыстоўваць кожны (капіяванне і распаўсюд вітаецца).
---
[русский]

Мы выражаем свою солидарность со всеми людьми Беларуси, кто борется за свободу и честь.

За эти полгода борьбы мы с гневом наблюдали за новостями из Беларуси: насилием со стороны милиции и ОМОНА, преследованиями за политические убеждения и незаконными арестами, нарушениями прав человека вне и внутри тюрьмы государством.

Мы посвящаем это сообщение из Токио всем людям Беларуси, кто не побоялся пойти против диктатуры — их борьбе за свободу, их актам взаимопомощи, их стремлению построить новую Беларусь. Всем, кто участвовал в протестах, забастовках, выражал свою позицию в протестном искусстве и в честной жизни. Мы с вашей борьбой. Жыве Беларусь!

Эти гравюры может скачать и использовать каждый (включая копирование и распространение).
---
[English]

We stand in solidarity with all the people who fight for freedom and dignity in Belarus.

This is for the fight against the countless injustices at the hands of a despotic regime –oppression towards protesters, police brutality, ongoing wrongful arrests and suppressions of dissent, and government-sanctioned human rights violations inside and outside prisons.

This is for the people of Belarus who gallantly fight and care for one another so that they can regain their freedom.
This is for the construction of a new Belarus.

From Tokyo to Belarus, we hereby send a chiseled message for those who spoke truth to power in whatever way they can — participating in protests, engaging in direct action, going on strikes, making art, living an honest life. We stand in resonance with your struggle.

These block print pieces are free for download and use.
---
[日本語]

ベラルーシで自由と尊厳のために闘っている全ての人々に連帯します。

2020年の不正選挙に反対する運動への猛烈な圧制を始め、警察による暴力、相次ぐ不当逮捕と思想弾圧、獄中と獄外で行われる国家承認の人権侵害… 独裁政権による凄まじい悪事の連続に、沸き立つ怒りを持って対峙したベラルーシの半年の闘いに捧げる。
ベラルーシの人々の自由のため、生活を自らの手に取り戻すため、人間であり続けるための逞しい闘い、助け合い、そして新しいベラルーシの建設に捧げる。

デモ参加、直接行動、ストライキ、創作活動、自由な心を裏切らない生き様——あらゆる方法で権力に立ち向かっている全てのベラルーシの人々に、東京から彫刻刀で刻んだメッセージを送ります。共鳴します。共闘します。Жыве Беларусь!(生きろ、ベラルーシ!)

こちらの版画作品は、自由にダウンロードし、複製を含め自由にご利用頂けます。